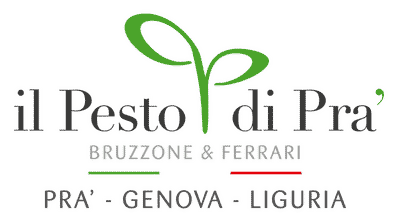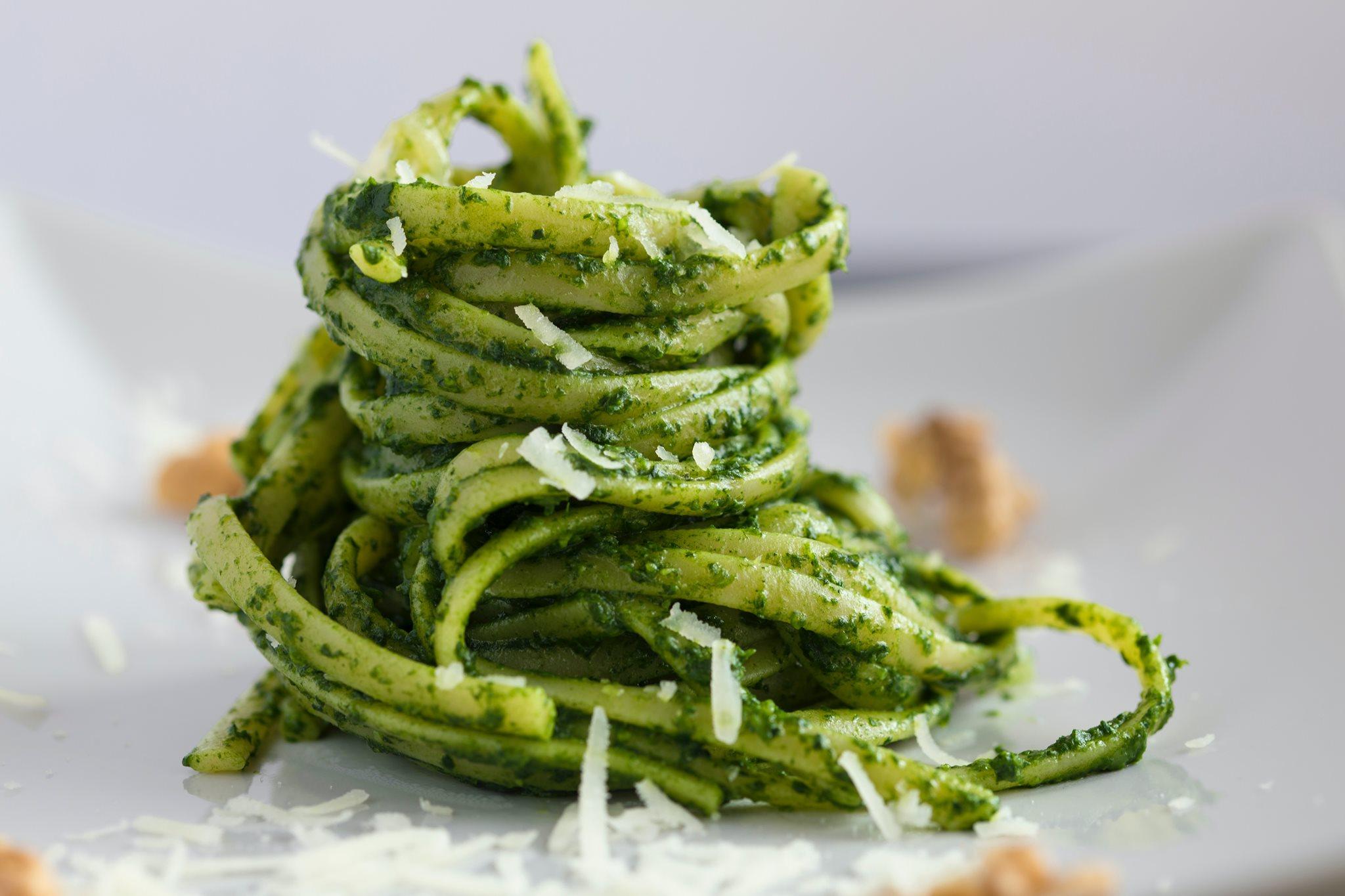 Bruzzone & Ferrari's delicious and traditional products are the fruit of two centuries of work and recipe refinement. That's how long one family has dedicated themselves to growing basil and perfecting the products and science that come from it.
Bruzzone & Ferrari pestos are made special by the basil variety il Pesto di Pra, which is most appreciated in the Italian pesto mecca of Liguria. Traditional raw pestos such as Pesto Genovese , Pesto senza aglio or garlic-free pesto, and Salsa di noci or nut sauce, which are appreciated by gourmets everywhere, are a perfect accompaniment to rustic pastas, salads and meat dishes.
At the beginning of the 20th century, the company focused on growing basil in a greenhouse, quickly becoming one of the largest producers in the Prat region. Pra basil is given its unique organoleptic character and flavor characteristics by the surrounding microclimatic conditions and specialist knowledge.
il Pesto di Pra was born in 2003. in the year when Pesto Genovese was made from this basil according to the traditional recipe for the first time. Bruzzone & Ferrari's responsibility today in their eyes is to pass on their values and knowledge to future generations, focusing on innovation while remaining true to themselves, respecting their tradition and roots."
The Pra area, called Prati in Italian, has always been known for its farmers, fishermen, terraces and meadows. In the 1970s, industrialization and the construction of a container port took place, which contributed to the disappearance of the coastal fishermen's identity in the Pra region, while the farming culture continued its strong rise.
Pra basil has become a shining star of local agriculture and thanks to its organoleptic for his character, he is also known among gourmets around the world.